Meeting Location More-Itz, special and inspiring meeting spaces
Are you looking for an inspiring and relaxing meeting room? Then More-Itz is the perfect meeting location for you. With us you will find beautiful luxury meeting rooms with a breathtaking, unique view of the marina of Drimmelen and the Biesbosch where you can enjoy the fresh air. We are happy to help you organize your meetings and matching activities. We ensure that you are fully equipped. This allows you to keep the focus on the meeting. Check now whether your meeting room is still available on your desired day.


The eye-catcher among meeting locations
More-Itz is a special and sustainable meeting location located on the edge of the Biesbosch. The space has a view of the water on three sides. The view provides a relaxed environment which allows you to meet on location and brainstorm in a relaxed atmosphere. More-Itz is located on the largest inland marina in Europe, so there is always a nice view of the boats that are moored there. Because the interior of the building is inspired by the Swiss ski chalets, much use has been made of wood. The warmth that this wood radiates gives a calm feeling, allowing you to fully focus on making important decisions. With its design, More-Itz is the eye-catcher among meeting locations.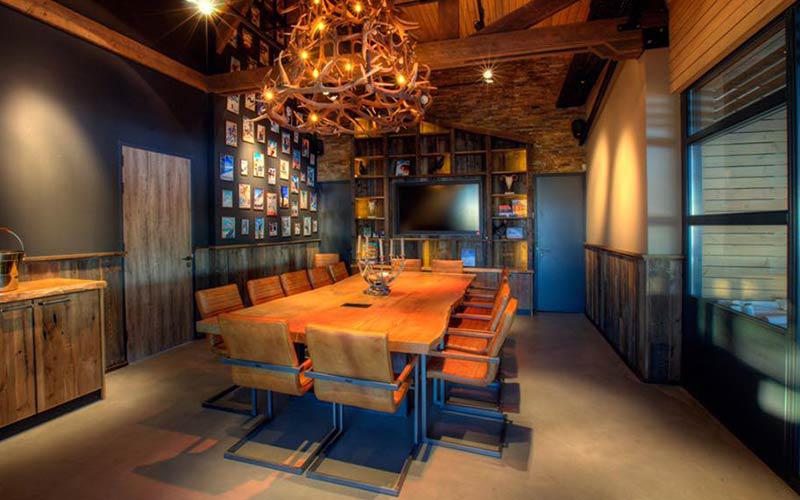 Luxurious meetings
At More-Itz you are at the right place if you want to meet in luxury by the water. We are happy to make a scenario together with you, in which everything is thought of. For example, the space is decorated to your liking and a menu for the day is also drawn up in consultation with you. We can provide both lunch and dinner. We find it important that our products are fresh, pure, organic, and of high quality. We also organize luxury drinks and source delicious wines from the finest wine regions. Culinary refreshments are prepared with fresh ingredients. This gives your staff a well-deserved drink after your meeting with only the best products. Do you have special dietary requirements? No Problem!
We will of course take this into account. Everything is possible at More-Itz. We want to offer you an extraordinarily unique meeting at an inspiring and exclusive meeting location.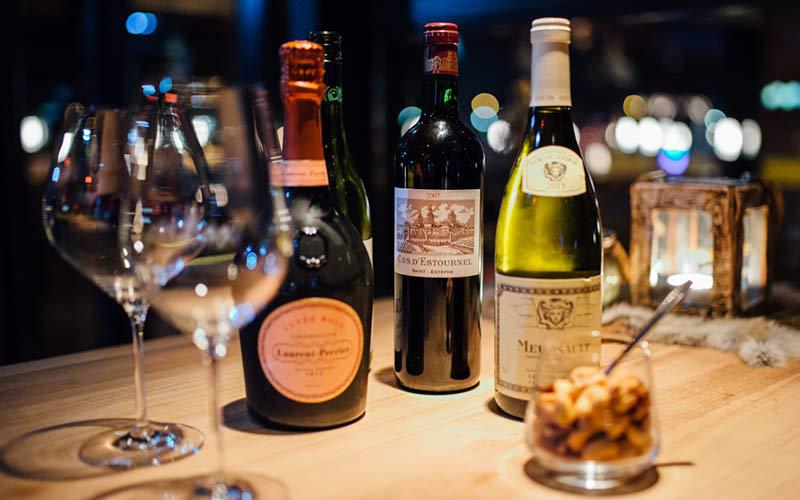 Several meeting rooms
We have different rooms available in the following three sizes: small up to 16 people, medium up to 40 people or large up to 90 people. You can choose which room is suitable for the business meeting. We are equipped with the most modern facilities. Think, for example, of beamers, projectors or sound systems. Everything needed to realize a successful and fun meeting. Adjacent to the meeting rooms we have a beautiful secluded terrace where we have various options for a customized dinner such as buffet, BBQ or à la carte.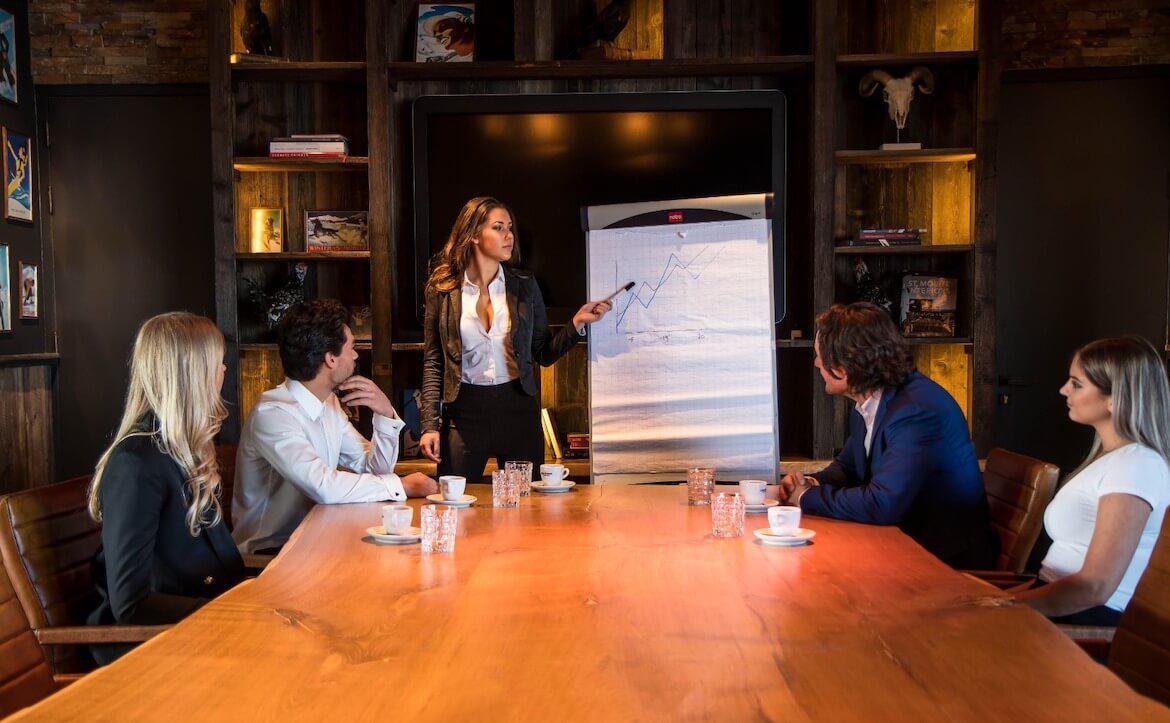 Room options
The different spaces can of course also be used for other purposes. These are just some of the possibilities:
• Kick-off meetings
• New Year's reception
• Teambuilding activities
• Staff parties
• Product Presentations
• MT-consultations
• Training courses
• Private dinners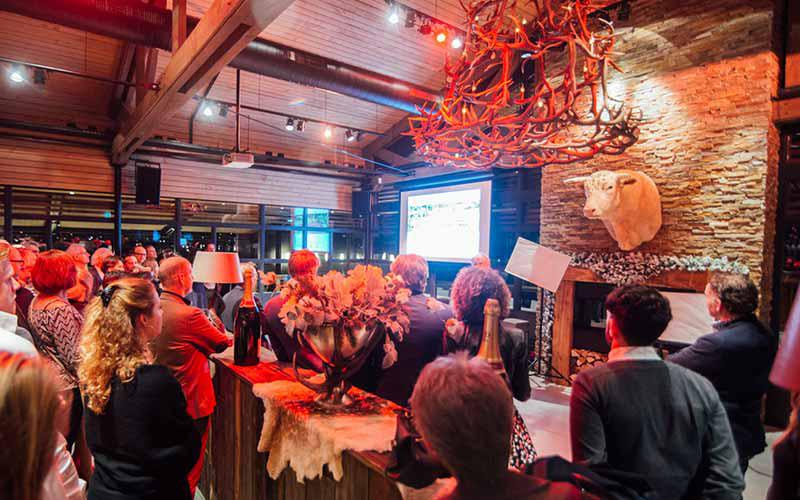 Additional activities
Would you like to add an additional activity to your meeting? More-Itz realizes this for you! The opportunity to get some fresh air between meetings is ideal! The special location of More-Itz makes it an excellent base for both water and land activities.
In addition, it is also possible to combine your meeting with an overnight stay, so that your day is complete!
Waterside activities
Rib boat sailing
Sail on the river with fast rib boats. You can also board in Rotterdam, Breda or Den Bosch. Within just 50 minutes you are at More-Itz in Drimmelen. Going the other way around is of course also possible. For example, you come over by bus or boat. You meet and quickly go back across the water.
Good to know is that the Rib boats only sail during daylight.
Fly and wakeboarding
After the meeting you can fly or wakeboard on the water. Would you rather not have a wet suit? We have pontoons where you can watch the more sporty types. Other possibilities or combinations on the water are: water skiing, band sailing, supping, etc. whatever else you desire, we will gladly make it happen. Ask us about the possibilities!


Sloop sailing
Explore the Biesbosch with sloops; The Biesbosch offers unique flora and fauna and is ranked as the 3rd natural park in The Netherlands. Getting a breath of fresh air during meetings in nature will undoubtedly provide new ideas. In winter we organize winter sloop trips. This time the Biesbosch is at its best, the view from the water is breathtaking. After the cold tour, you can warm up and get cozy at More-Itz and enjoy a delicious cheese fondue!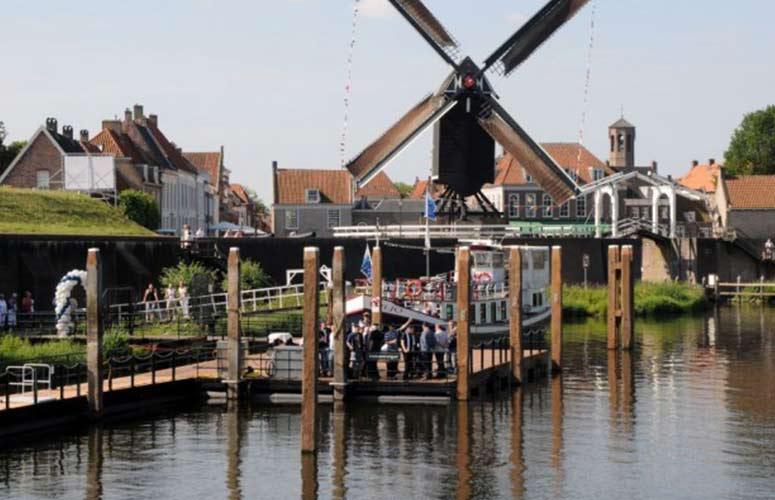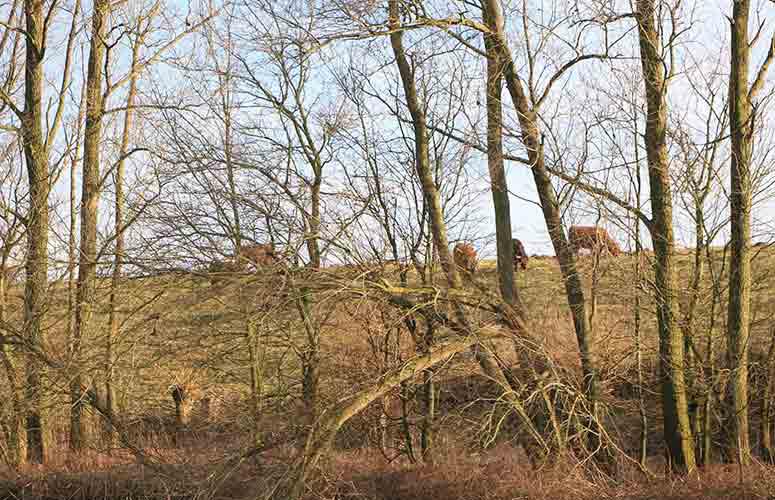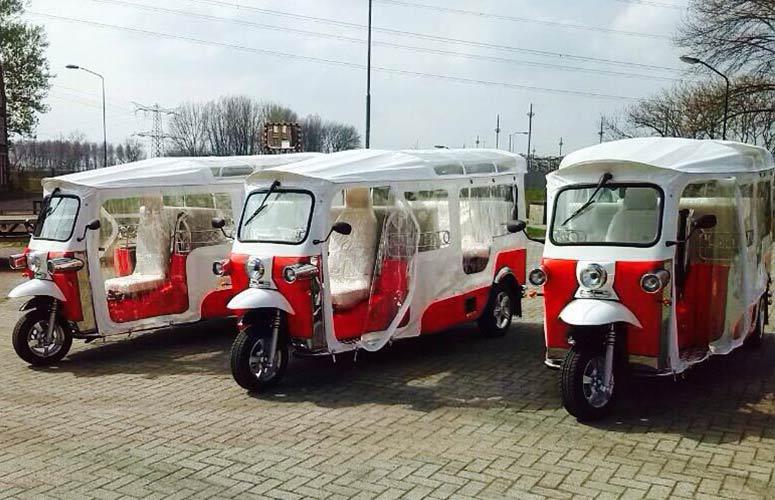 Activities on dry land:
Walk
Immerse yourself in beautiful nature. Taking a walk through the Bieschbosch is great for a breath of fresh air after a meeting and before dinner.
Tuk tuk challenge
Race through the river and dike landscape with tuk tuks and GPS. Determine your own route and discover the landscape! Who will be back first and ticked off all the checkpoints? Take the challenge!
Scooter challenge
The same challenge but by scooter.
Escape room
We're closing the top floor off and you need to escape! Otherwise no drinks or dinner, for now. Can you crack the cryptic descriptions and puzzles? Do you know how to make connections in a team? Who will see the figure our the clues? And who will be the first to escape the escape room?
City walk
A trip through the fortified towns of Geertruidenberg or Heusden in combination with a trip over the water or over land with the aforementioned tuk tuks or scooters. This is of course also possible by boat.
Cooking workshop
A culinary cooking workshop in our outdoor kitchen on the first floor with a fantastic view over the river. You get to work with excellent ingredients and make a delicious dish that you can eat afterwards.
And when you come back from your activity, we'll have a nice dinner or BBQ prepared. You decide what you want. While enjoying a snack and drink you can catch up with colleagues and reminisce about the day.
Brabant meeting location
In addition to our beautiful location and surroundings, we are also easy to reach. Due to its central location in the top of North Brabant, our special meeting location is very easy to reach from the Randstad and the Flemish Region. It is only a 20 to 40 minute drive from Breda, Tilburg, Rotterdam, Antwerp, Utrecht, Waalwijk, Gorinchem and Den Bosch.
We offer a cool RIB boat trip to Dordrecht where we can drop off and pick up your group at the Groothoofd in Dordrecht.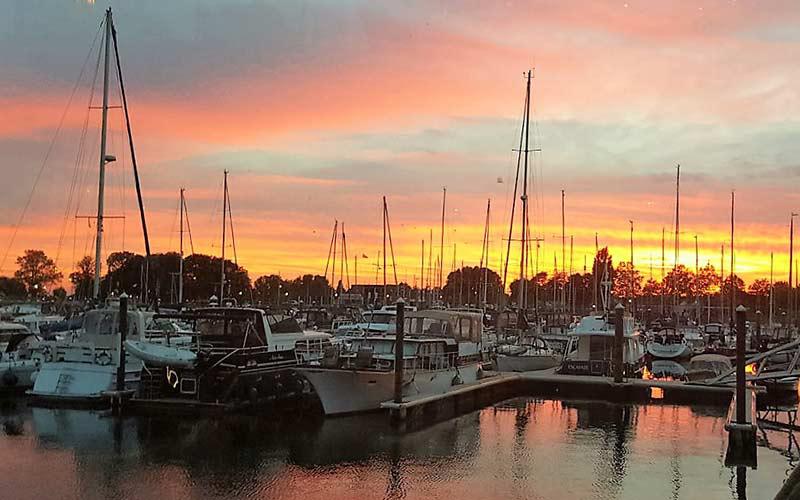 Parking at More-Itz
Visitors can easily park in the vicinity of our meeting location. We have parking spaces right next to our complex for small groups. For larger groups, there is free parking in the vicinity of the marina.
The beautiful view of the marina of Drimmelen and the water of the Biesbosch is surely the best characteristic of our location. Would you like to have hybrid meetings in peace and quiet in a special inspiring environment? Then we are the right place for you!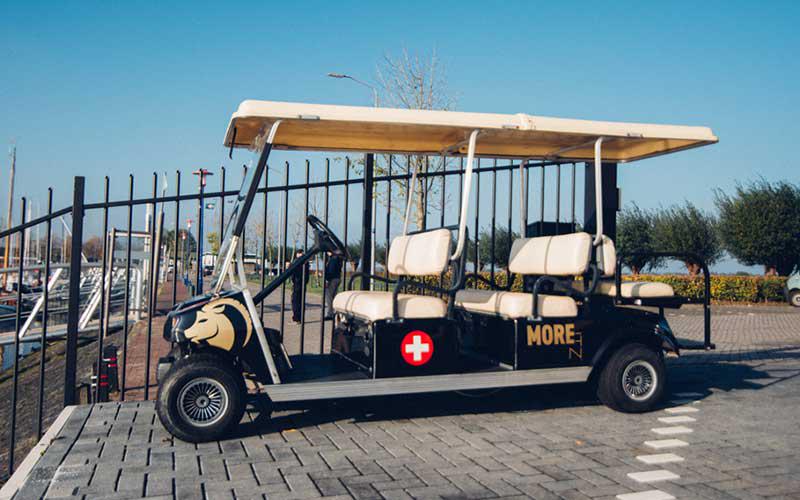 Rent the most beautiful meeting rooms
At our beautiful meeting location you have a view of the water from 3 sides. On the other side you look at the largest inner marina in Europe, where More-Itz is located right at the harbor's entrance. Here you have all the peace of mind to make good and well-thought-out decisions together. Interested, Contact us!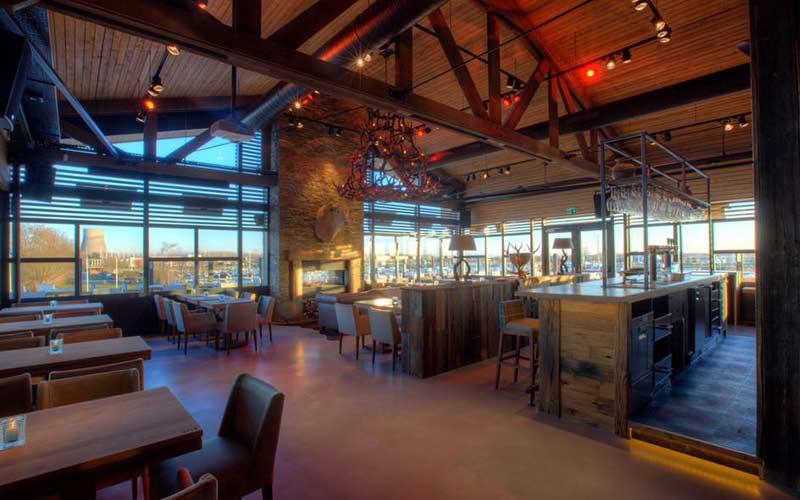 Meetings with overnight stay at More-Itz!
Are you looking for a unique location for your next meeting with an overnight stay? Then you have come to the right place at More-Itz! Located in the nature reserve De Biesbosch and on the marina of Drimmelen, you will find yourself in a soothing and inspiring environment that is optimal for business discussions or meetings. We have all the resources and knowledge to make your meeting a success. That way you don't have to worry about anything. In addition, we work together with several partner hotels in the area so that your experience is complete and you no longer have to worry about driving home after an extravagant meeting.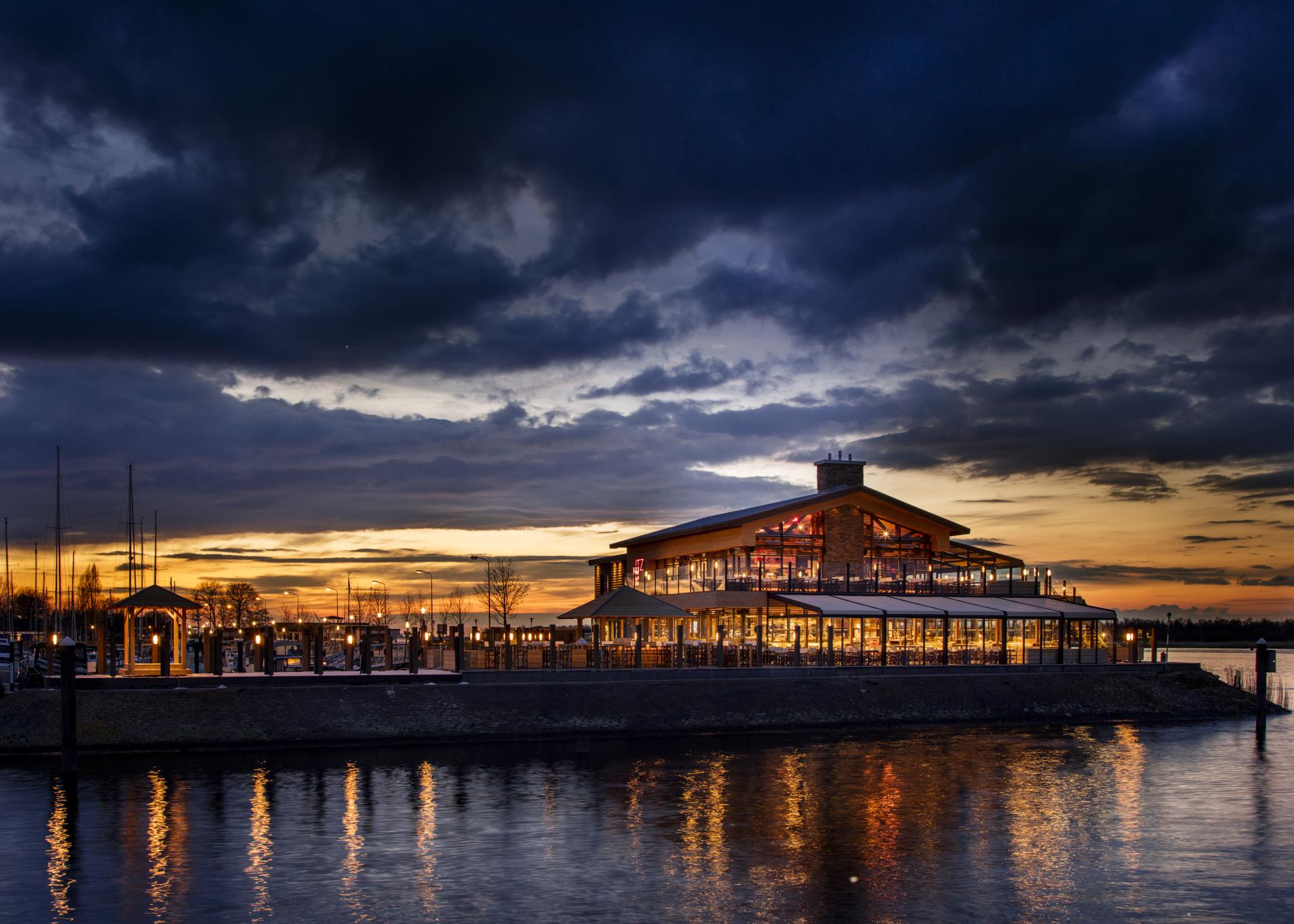 Meeting location top 100
Our goal is to become the number #1 meeting location of the Netherlands. At the moment we are working hard to get a high ranking in the top 100 meeting locations. How do we get this high ranking? We want to continuously provide you with the best service possible.
We are of course lucky with our location near the Biesbosch and the largest inner marina in Europe, which is unrivaled. In addition, we not only want to be the most beautiful and best meeting location in The Netherlands but also in Belgium. We are also easily accessible for the Flemish Region, making us a great location to meet in an international setting. Our location is surrounded by the beautiful nature of the Biesbosch. This allows you to meet in a unique and inspiring environment. Fortunately, Brabant is already international with both a Dutch and a Belgian part. In both parts we go for the main prize of being the most beautiful and desired meeting location.